Quick View
The new self-titled album from singer-songwriter-producer Zach Bryan is an expansive yet intimate 16-track set that explores the Grammy-nominated artist's Oklahoma roots as well as his vast and varied confluence of musical and literary influences. Written and produced by Bryan himself, his new album is a raw and unfiltered communique from the songs' creator directly to the heart of his global audience. - The album boasts appearances from The Lumineers on the song "Spotless," country superstar Kacey Musgraves on album highlight "I Remember Everything," as well as features from Sierra Ferrell on "Holy Roller" and The War and Treaty on "Hey Driver." Other standout tracks, which capture Bryan's honest and relatable storytelling and poignant delivery, are "El Dorado," "Tourniquet," and album-closer "Oklahoma Son."
Quick View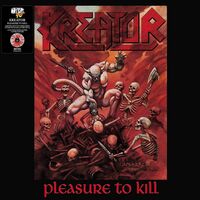 Pleasure to Kill is the second studio album by German thrash metal band Kreator, released in March 1986 by Noise Records. Pleasure to Kill is widely considered a landmark thrash metal classic, along with Master of Puppets by Metallica, Peace Sells... but Who's Buying? by Megadeth, Reign in Blood by Slayer, Eternal Devastation by Destruction and Darkness Descends by Dark Angel, all released in 1986. The album played a considerable role in the development of many extreme metal subgenres, and death metal bands such as Cannibal Corpse cite the album as an influence.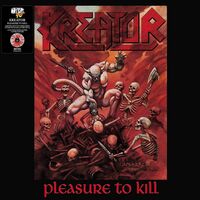 Quick View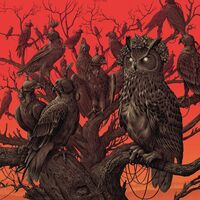 RISE RECORDS - KVELERTAK / ENDLING - Our favorite Norwegian punked-up, black metal-adjacent, classic rock-worshipping group Kvelertak are back with new album 'Endling' - out September 2023 via Rise Records! Thematically, the album continues on the path of 'Splid', delving further into local lore and legend, though guitarist Vidar Landa summed it up best in their forthcoming bio: "On Endling, we tell the stories of the extinct and dying men and women of Norway. Old and new myths, culture, and rituals come to life - the folklore that doesn't fit a TV series concept. Vikings and trolls are for television. This is the real deal.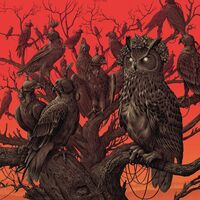 Quick View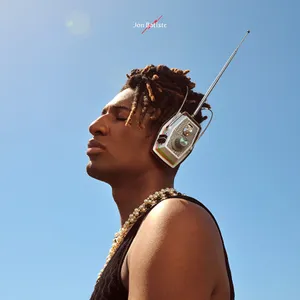 "World Music Radio is the new musical transmission from GRAMMY® and Oscar® winner Jon Batiste, following his acclaimed hit record WE ARE.

This concept album stars Batiste as interstellar traveling griot/DJ Billy Bob Bo Bob who examines popular music from around the globe on a radio broadcast to the rest of the universe - begging the question, isn't all music, world music?

World Music Radio sees Batiste reach new artistic heights with collaborators Jon Bellion, J.I.D, Camilo, NewJeans and others."
Quick View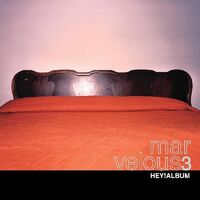 Before Butch Walker produced and/or wrote for such huge acts as (gulp) Pink, Fall Out Boy, Avril Lavigne, Weezer, Green Day, Katy Perry, and (double gulp) Taylor Swift, he fronted this fondly-remembered power pop trio. Hey!Album actually first came out as an independent release in 1998, but the band re-recorded almost half of it when they signed to Elektra, who released it in 1999. The extra TLC proved well worth it, as the record scored a hit with "Freak of the Week" and introduced Walker's hooky and sardonically self-deprecating songwriting to the masses (it also landed Marvelous 3 fashion spreads for Abercrombie & Fitch and Calvin Klein... they were, as the saying goes, easy on the eyes). This Real Gone reissue marks the FIRST time Hey!Album is making it to music retail on vinyl, and for it's debut we're pressing it pretty in pink vinyl, with a printed inner sleeve featuring lyrics. A '90s classic!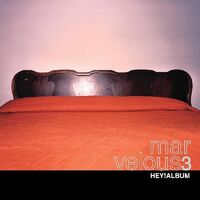 Quick View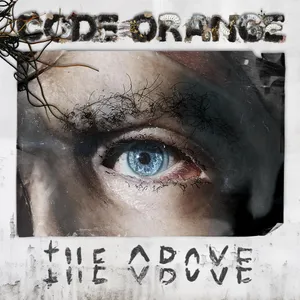 2x Grammy nominated band Code Orange return with their highly anticipated fourth studio album, The Above, their first for Blue Grape Music. The Above is the follow up to 2020's critically lauded album Underneath, which earned the band their second GRAMMY nomination. Underneath closed out 2020 on multiple year-end lists including NPR, The New York Times, Billboard, Noisey and Revolver. The band has major global touring planned in support of the new album and have shared the stage with $UICIDEBOY$, Deftones, Slipknot, Korn, System of a Down, Loathe, Power Trip and many more. The new album features the single "Take Shape" featuring Billy Corgan of The Smashing Pumpkins.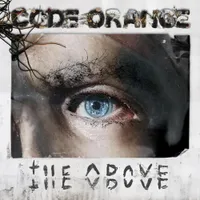 Quick View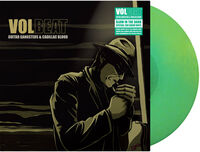 Glow In The Dark Vinyl. Mascot Records / Mascot Label Group is proud to annouce the re-issue of Volbeat's hit album, 'Guitar Gangsters & Cadillac Blood', available for the first time on Ltd. Edition Glow In The Dark Vinyl.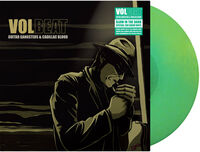 Quick View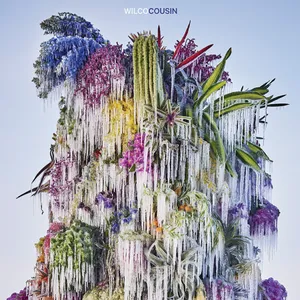 Wilco's thirteenth studio album, Cousin, was recorded in the band's legendary Chicago studio – The Loft – over a period of two years. The ten new tracks are written by band leader Jeff Tweedy and feature musical performances by the longtime lineup of Nels Cline, Mikael Jorgensen, Glenn Kotche, John Stirratt, Pat Sansone and, of course, Tweedy on lead vocals.

After a short detour back into their country-influenced roots via last year's Cruel Country double album, Cousin sees Wilco back in their more familiar progressive and experimental rock territory. Tweedy's singular songwriting voice is in full evidence, with lyrics weaving across a variety of topics – from the iconoclastic to the introspective.

Adding a unique and new element to the recording process was the attachment of Welsh singer/songwriter Cate Le Bon as producer – the first time an outsider has been actively involved in a Wilco recording session for more than ten years, since Yankee Hotel Foxtrot. Le Bon brought her unique musical perspective to the band's trademark sound and provided them with an inspiring new challenge to push their musical boundaries.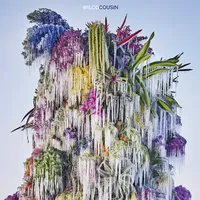 Quick View
Jason Isbell's songs are filled with ghosts. They're haunted by spirits both welcome and unwelcome, by the personal and historical legacies that make us who we are. Nowhere Is this more evident than on his 2013 breakthrough album Southeastern. Isbell offers confessions. reflections. and promises that contront and make communion with those who have come before and remain wIth us still. Its twelve tracks represent an extended meditation on the concept articulated by another celebrated southern storyteller, author William Faulkner: "The past is never dead. It isn't even past."
Quick View
Meteora, Linkin Park's ground-breaking second album, was released in March 2003 and included the global hit singles "Somewhere I Belong", "Faint", "Numb", "Breaking The Habit" and "From The Inside." It has sold over 8 million copies in the US and has been certified multi-platinum, platinum, or gold in 15 countries. Vinyl Reissue
Quick View
Vinyl LP pressing. 2019 release. When We All Fall Asleep, Where Do We Go? is the debut album from Billie Eilish and includes 'When The Party's Over', 'You Should See Me In A Crown' and 'Bury A Friend'. The album follows 2017's Don't Smile At Me EP which peaked at #14 on the Billboard Top 200 chart. LP Color is Pale Yellow.
Quick View
Freddie is the fourth studio album from acclaimed rapper, Freddie Gibbs. One of the most consistent and polished artists from the blog era, Freddie Gibbs has yet to release an album that does not achieve widespread acclaim, proving that he's able to compete in any era. At 10 tracks, the album comes at a blistering yet concise pace, showcasing his raw and energetic flow over thundering trap-influenced beats. Aside from a tasteful appearance from 03 Greedo, Freddie Gibbs mainly relies on himself to carry the album, and features production from hip-hop heavyweights such as Kenny Beats, Dupri, RichGains and more. Marking the 5 year anniversary since release, Freddie is back in print for the very first time.
Quick View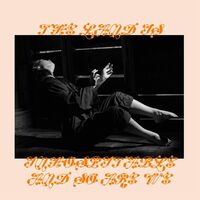 Sometimes, Mitski says, it feels like life would be easier without hope, or a soul, or love. But when she closes her eyes and thinks about what's truly hers, what can't be repossessed or demolished, she sees love. "The best thing I ever did in my life was to love people," Mitski says. "I wish I could leave behind all the love I have, after I die, so that I can shine all this goodness, all this good love that I've created onto other people." She hopes her newest album, The Land Is Inhospitable and So Are We, will continue to shine that love long after she's gone. Listening to it, that's precisely how it feels: like a love that's haunting the land.

"This is my most American album," Mitski says about her seventh record, and the music feels like a profound act of witnessing this country, in all of its private sorrows and painful contradictions. In this album, which is sonically Mitski's most expansive, epic, and wise, the songs seem to be introducing wounds and then actively healing them. Here, love is time-traveling to bless our tender days, like the light from a distant star.

The album is full of the ache of the grown- up, seemingly mundane heartbreaks and joys that are often unsung but feel enormous. It's a tiny epic. From the bottom of a glass, to a driveway slushy with memory and snow, to a freight train barreling through the Midwest, and all the way to the moon, it feels like everything, and everyone, is crying out, screaming in pain, arching towards love. Love is that inhospitable land, beckoning us and then rejecting us. To love this place — this earth, this America, this body — takes active work. It might be impossible. The best things are.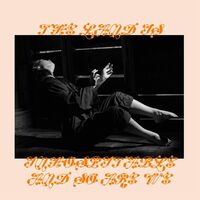 Jason Isbell - Southeastern 10 Year Anniversary Edition - Southeastern Records
Jason Isbell's songs are filled with ghosts. They're haunted by spirits both welcome and unwelcome, by the personal and historical legacies that make us who we are. Nowhere Is this more evident than on his 2013 breakthrough album Southeastern. Isbell offers confessions. reflections. and promises that contront and make communion with those who have come before and remain wIth us still. Its twelve tracks represent an extended meditation on the concept articulated by another celebrated southern storyteller, author William Faulkner: "The past is never dead. It isn't even past." The remastered album is available as Indie Exclusive Transparent Clearwater Blue Vinyl, LP, Deluxe 3LP Box Set or Deluxe 3CD Box Set.



Green Day - Dookie: 30th Anniversary - Reprise
Green Day's third studio album Dookie was released in February 1994, and has since sold over 15 million copies worldwide, including 10 million in the US (RIAA Diamond certified). The album is an iconic punk-rock-pop masterpiece and one of the most influential and defining albums of the 1990's. It spawned five hit singles that are still hugely popular songs: "Longview", "Basket Case", "Welcome to Paradise", "When I Come Around", and "She". Limited Edition Super Deluxe Box Sets (vinyl and CD) are being released to celebrate the 30th Anniversary of this landmark album. In addition to the original album, the super deluxe box sets will include a wealth of rare and unreleased material. The legendary Woodstock '94 performance is included – previously released as a very limited Record Store Day vinyl release. The 6 LPs (or 4 CDs) also feature 17 unreleased demos, 6 studio outtakes (3 unreleased), and a 17-track unreleased club show from Barcelona in 1994.  The deluxe vinyl box features the six LPs pressed on 6 different varieties of brown vinyl, plus a 36-page 12" x 12" book. The box also includes many fun memorabilia items inspired by the "Dookie" artwork: Doggie Poop Bags, Air-Freshener, Poster, Color-in litho, Button Set, Magnet Sheet, Postcard, Bumper Sticker and Paper Plane.  The CD box includes 4 CDs (the same audio content as the vinyl box), 48-page book, Button Set, Air-Freshener, Magnet and two stickers.



Jonas Brothers - The Family Business - Republic Records
The Family Business compiles the Jonas Brothers' hit singles together in one collection alongside two tracks from DNCE and four tracks from Nick Jonas' solo albums. The release serves as a companion piece to their current live show dates (entitled "The Tour") and their most recent studio release The Album which reached the top 3 in the USA and the UK upon release in May 2023. 2023 has been a busy year for the trio that has also included an appearance on Saturday Night Live, a sold-out residency on Broadway, tour dates at Yankee Stadium, Wrigley Field and Dodger Stadium, and a collaboration with TOMORROW X TOGETHER. In July, the recent Streamy Award winners announced an extension for "The Tour" with added dates in North America into December 2023, as well as shows in Australia, New Zealand and across Europe in 2024.



Boy Named Banjo - Dusk - Mercury Nashville
Dusk, Boy Named Banjo's exhilarating new album, is indeed an electrifying dose of lightning in a bottle, one that explores the full sonic and emotional spectrum of the band's rich, eclectic sound, from late-night, feel-good, fall-in-love party anthems to stripped-down, introspective meditations on loneliness, loss, and letting go. The writing is keen and incisive here, artfully grappling with lust and longing, hope and heartbreak, regret and redemption, and the Nashville five-piece's performances are nothing short of exhilarating, blurring the lines between Music Row and Laurel Canyon with lush harmonies and bold, cinematic arrangements.

  

Steven Wilson - The Harmony Codex - Spinefarm
Steven Wilson is an English musician and record producer. Currently a solo artist, he became known as the founder, lead guitarist, singer and songwriter of the band Porcupine Tree. He has also worked with artists such acts as Opeth, King Crimson, Pendulum, XTC, Tears for Fears and Roxy Music. His honors include four Grammy nominations: twice with Porcupine Tree, once with his collaborative band Storm Corrosion and once as a solo artist. The Harmony Codex is his most ambitious album to date.



NCT 127 - The 5th Album 'Fact Check' - SM Entertainment Co., Ltd.



Lil Peep - Hellboy - Death Note Music, LLC



Meat Puppets Megaforce Reissues - Megaforce



Run The Jewels - Run The Jewels: 10th Anniversary - Seeker Music Group



Darius Rucker - Carolyn's Boy - Capitol Nashville

  

Reba McEntire - Not That Fancy - Rockin' R Records, LLC



Read More

James Blake - Playing Robots Into Heaven - Republic Records
GRAMMY® Award-winning UK singer, songwriter, multi-instrumentalist and producer James Blake releases his sixth studio album Playing Robots Into Heaven. Playing Robots Into Heaven follows the critically acclaimed Friends That Break Your Heart and sees James return to the electronic roots of his Hessle, Hemlock and R&S records days.

  

Chappell Roan - The Rise And Fall Of A Midwest Princess - Island
Bold pop hooks, sex positivity, honest songwriting and a heavy dose of glitter make up the world of Chappell Roan, the next multi-faceted force in pop music. A technicolor celebration of self-discovery and transformation, The Rise And Fall Of A Midwest Princess tracks Chappell's cinematic journey of falling in queer love for the first time, while embracing all the messy and imperfect moments in-between. Penned by Amstutz alongside Dan Nigro (Olivia Rodrigo).



Bleach Lab - Lost In A Rush Of Emptiness - Nettwerk Records
Bleach Lab proudly call themselves perfectionists. The South London formed in 2017 as a duo of bassist Josh Longman and guitarist Frank Wates, they then recruited vocalist Jenna Kyle before reaching their final form at the start of 2021 with the recruitment of drummer Kieran Weston. After releasing three EPs, they are now gearing up for their debut album Lost In A Rush Of Emptiness, where the band felt free to experiment, always keeping true to their alternative nature. The songs on it are packed with widescreen, dreamy soundscapes that pushed their aesthetics forwards and continued the experimentation that exists at the heart of the project.

  

Carrie Underwood - Denim & Rhinestones [Deluxe Edition] - Capitol Nashville
This new Deluxe Edition features the original 12 tracks including the hit singles "Ghost Story" and "Hate My Heart," plus 6 additional songs including "Take Me Out" and her latest single "Out Of That Truck." Carrie is a true multiformat, multimedia superstar, spanning achievements in music, TV, film, and as a New York Times bestselling author and successful entrepreneur. She has sold more than 85 million records worldwide and recorded 28 #1 singles (14 of which she co-wrote).

  

Jason Isbell - Southeastern 10 Year Anniversary Edition - Southeastern Records



Green Day - Dookie: 30th Anniversary - Reprise



Jonas Brothers - The Family Business - Nettwerk Records



Boy Named Banjo - Dusk - Mercury Nashville

  

Steven Wilson - The Harmony Codex - Spinefarm



Read More
---
---